Tungsten Carbide Blades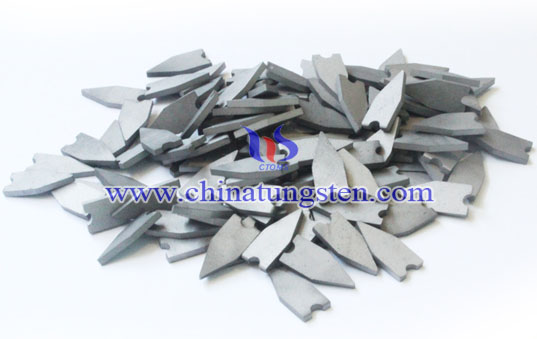 Chinatungsten Online offer tungsten carbide blades which are known for being sharp and durable. They are wear-resistant, and can be used in a variety of industrial applications where extremely sharp cutting instruments are needed. For example, tungsten carbide blades are well suited to cutting reflective materials for plotting and sign making. Although prone to chipping and breakage, when these pitfalls are avoided with the proper engineering, tungsten carbide blades can sustain significant industrial stresses. . Some factories have found that although tungsten carbide is often more expensive, its durability and ability to withstand pressure makes the extra cost worth it.
Tungsten carbide blades are made for a longer life blade. The extremely hardened tungsten carbide tip has a longer life as it is resistance to heat and abrasion making this blade perfect for abrasive materials such as most building materials and extremely hard metals.
Tungsten carbide blades are used to improve versatility and productivity when sectioning plastic. During these applications, the tungsten carbide blade is embedded in a holder made of steel. The blades are consistent and can survive through thousands of applications eliminating the need for frequent changes.
Tungsten carbide blade is a class of materials, with superior strength, toughness and wears resistance.Our blades possess the following features:
Support nibs or finished product;
High quality, competitive price;
Adopt advanced technology;
Small orders and trial orders accepted;
Prompt delivery.